Léiw Memberen a Frënn vum CS GYM-VOLLEY,
De CS GYM-VOLLEY feiert sein 60. Anniversaire mat engem gemiddlechen Owend op der Musel, de Freideg 10. Juni 2022 u Bord vum "Roude Léiw". En annexe fannt Dir all Detailler dozou.
Mir free'en eis, Iech hoffentlech zu vill, deen Daag begréissen ze kënnen.
Chers membres et amis du CS GYM-VOLLEY,
Le CS GYM-VOLLEY célébrera son 60e anniversaire lors d'un dîner-croisière sur la Moselle le 10 juin 2022 au bord du "Roude Léiw". Vous trouverez en annexe le programme détaillé de cette soirée.
Nous espérons pouvoir vous saluer nombreux en cette occasion !
Liebe Mitglieder und Freunde des CS GYM-VOLLEY,
Der CS GYM-VOLLEY feiert sein 60. Jubiläum mit einem gemütlichen Beisammensein auf der Mosel am Freitag den 10. Juni 2022 an Bord des "Roude Léiw".
Wir freuen uns, Sie hoffentlich zahlreich an jenem Abend begrüssen zu können.
Mat beschte Gréiss, meilleures salutations à toutes et à tous, mit besten Grüssen !
De Comité vum CS GYM-VOLLEY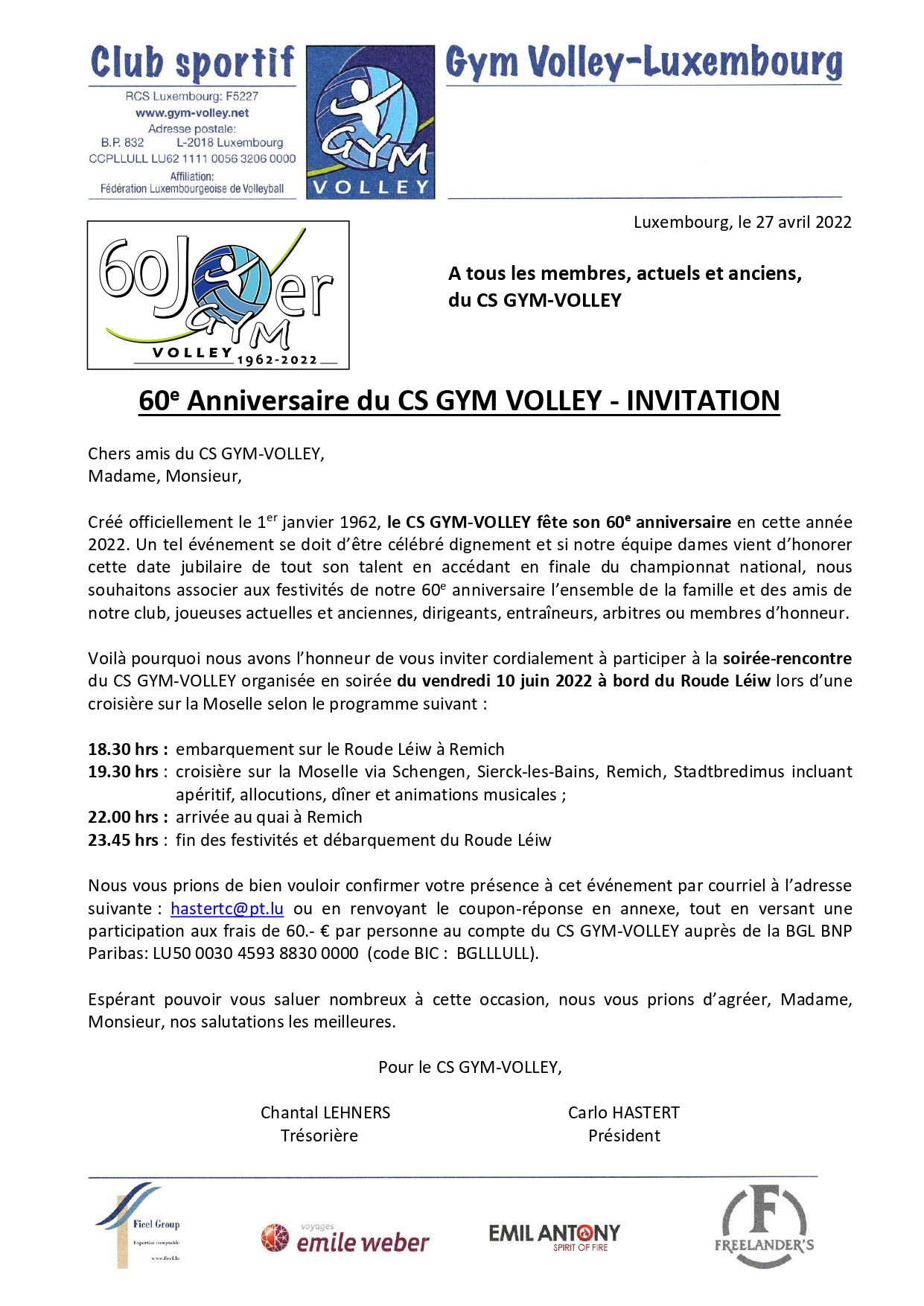 After ten years, the GYM is back in the finals of the Play-Offs. Let's stand together against the defending champions RSR Walfer and support our team out loud:
Saturday, 16.04.2022, 5.30 pm in Walferdange
Saturday, 23.04.2022, 8.00 pm 30.04.2022 5.30 pm home game in Cents
eventually 3rd final on Saturday, 30.04.2022, 5.30 pm Sunday, 01.05.2022, 6pm in Walferdange
Here's to good games and exciting contested balls!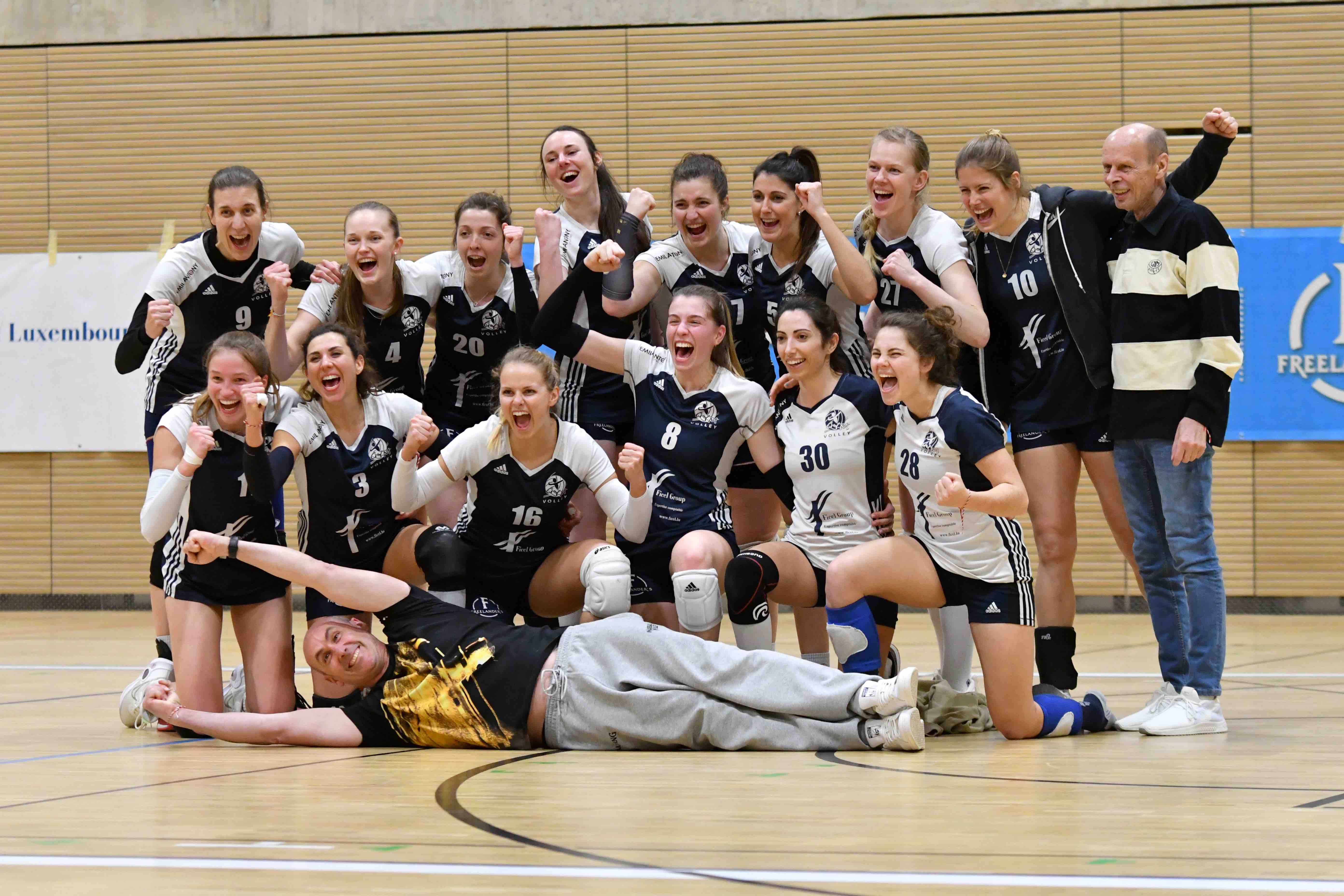 Photo: Stéphane GUILLAUME
SKOLL!